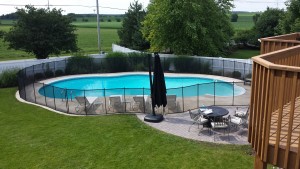 We are very satisfied with our Life Saver Pool Fence.  I was concerned about how it might look at first but with five grandchildren we really wanted the peace of mind that a Life Saver Pool Fence provides.  Not only do we have a safer pool, but it actually looks better now than it did before you installed the fence.  Thank you for a nice job.
Dan K.
Cherry Valley, Illinois
Dan K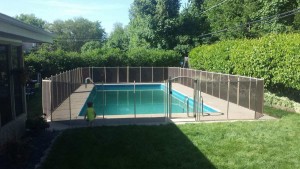 I wanted to take a minute to thank you again for the great job you and your team did on our pool fence. I was very pleasantly surprised with the color options you offered, and was able to choose the perfect fence to compliment our home and pool. Your professionalism was "spot on" . I can't remember the last time I worked with someone who returned every phone call and email as promptly. Please offer me as a recommendation to any potential clients in the future. I will be happy to "sing your praises".
Sincerely,
Shirley S.  Glenview, Illinois
Shirley S.
The Life Saver fence we had installed has been incredible. Talk about peace-of-mind! With four young children a fence was certainly a requirement and we couldn't be more pleased with the product, installation or service provided." Jon  D. Arlington Heights, Illinois
Jon D.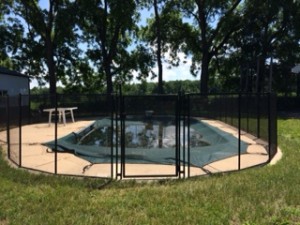 Our experience with Mark Spain has been wonderful.  He worked diligently to install our pool fence and insured that it offered the protection we were looking for.  When we needed additional plugs for the holes, he had them in the mail to us immediately.  We would highly recommend Mark to install you pool fence and keep your loved ones safe. 
Cheryl & D. H.
Pardeeville, Wisconsin
Cheryl H
Life Saver Pool Fence is a terrific product and the company gave me the piece of mind not to worry about buying a home with a pool and having young children in the house.  I can not of a better way to spend money than to ensure the safety of your children in and around your pool.
Brian M.
Highland park, Illinois
Brian M